Greenhouse gas emissions from our activities are the main cause of climate change. This contributes to global warming that can unleash a host of undesirable effects including rising temperatures, more severe storms and desertification.
Thankfully it is possible to reverse the effects of climate change and that begins with the move to achieve net-zero emissions.
Not only will this help lessen the impact of future climate change, but net-zero also helps to preserve our planet and its resources for future generations to come.
What Is Net-Zero & Why It Matters
There is a big difference between achieving zero emissions and a net-zero target.
Zero emissions mean releasing no greenhouse gases into the atmosphere. That includes carbon dioxide and nitrous oxide in addition to other gases. This is a tall order because industries and human activities still require the use of fossil fuels to power modern society.
Net-zero is an effective compromise and middle-ground. It allows for some greenhouse gases to be released, but this is offset by removing the same amount of greenhouse gases from the atmosphere over a certain period of time.
In order to accomplish this, companies and countries will have to utilise a combination of renewable energy generation, energy conservation as well as technologies to remove carbon dioxide from the atmosphere.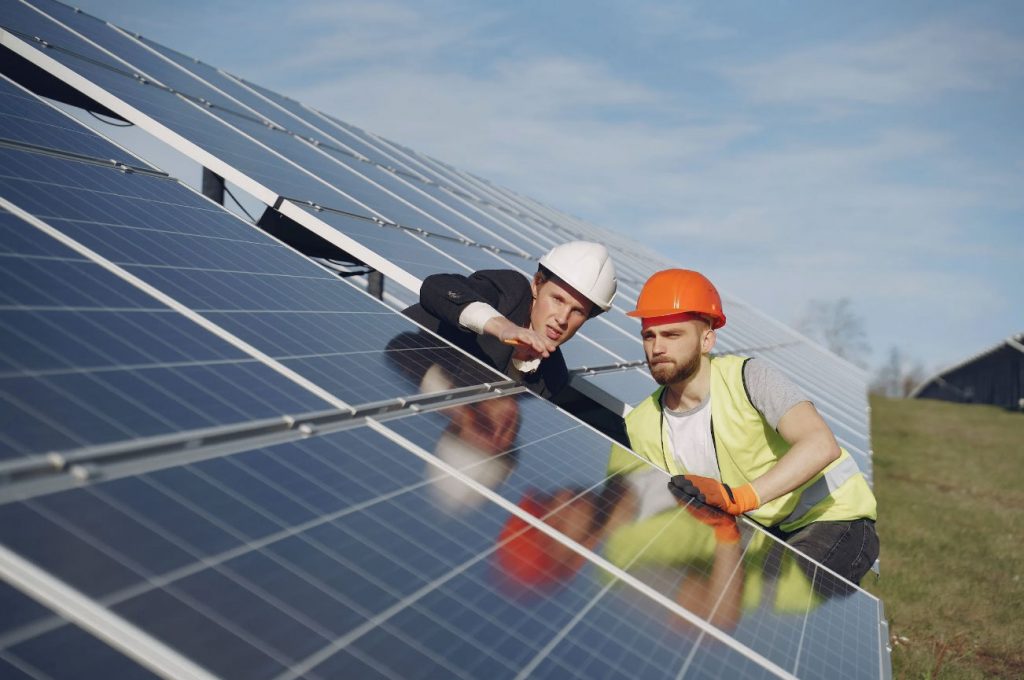 5 Steps To Achieve Net-Zero
1. Understand Your Emissions & Set Interim Milestones
Every company or organisation's net-zero journey should begin with an analysis of the emissions being generated.
This means analysing the carbon footprint throughout the value chain, understanding which areas of your business generate the most carbon dioxide as well as where energy can be cut down and which areas are mission-critical for your business operations.
A roadmap helps you to establish realistic milestones on your way to net-zero.
2. Generate Electricity Through Renewable Energy
Generating electricity without fossil fuels is simpler than most organisations think. For many companies, it is all about leveraging your existing assets to make sure key areas in your facilities are maximised.
Of all the various renewable energy sources, solar power is the most feasible and flexible when it comes to achieving net-zero emissions.
For example, the rooftops of a company's facilities are prime locations to install solar panel modules. This allows for the generation of renewable electricity annually, allowing companies to reap the dual rewards of cheaper energy while doing their part to achieve net-zero emissions.
3. Maximise Energy Conservation
Generating solar power is just the start. Practicing energy conservation is key and should be observed throughout the company.
Whether it is in a manufacturing plant or an office building, there are always avenues to reduce the consumption of energy and maximise the resources available.
For example, energy storage units can be integrated into a net-zero emissions plan and work in conjunction with solar panels. Solar electricity generated can be stored and utilised at a later date when energy prices are high, allowing companies to release fewer emissions while enjoying more cost savings.
4. Utilize Green Energy More
There is a myriad of ways to integrate going green throughout an organisation that goes beyond solar power generation.
This includes championing the use of electric vehicles and even promoting the use of bicycles across facilities. The human cost of carbon emissions shouldn't be underestimated as each individual contributes to an organisation's carbon footprint.
By promoting a net-zero culture throughout the organisation, each individual and employee become a stakeholder. This helps to promote greener and healthier lifestyles whether an employee is at work or at home.
5. Remove Carbon Dioxide From The Atmosphere
Sometimes, there's only so much you can do and there will still be certain emissions that are difficult to avoid.
In such a case, it is necessary to remove carbon dioxide from the atmosphere. Thankfully there are a few easy ways to get started.
The first is tree planting and forest restoration. Trees are a natural way to consistently remove carbon dioxide from the atmosphere and also play a very important role in preserving nature's biodiversity as well. Companies can also optimise their land management practices to increase the capacity to extract carbon dioxide as well.
Another way to accomplish this is by 'direct air capture'. This is done by extracting carbon dioxide directly from the air through a direct air capture plant. The carbon dioxide is then stored and even reused in other industries such as food procession to carbonate soft drinks.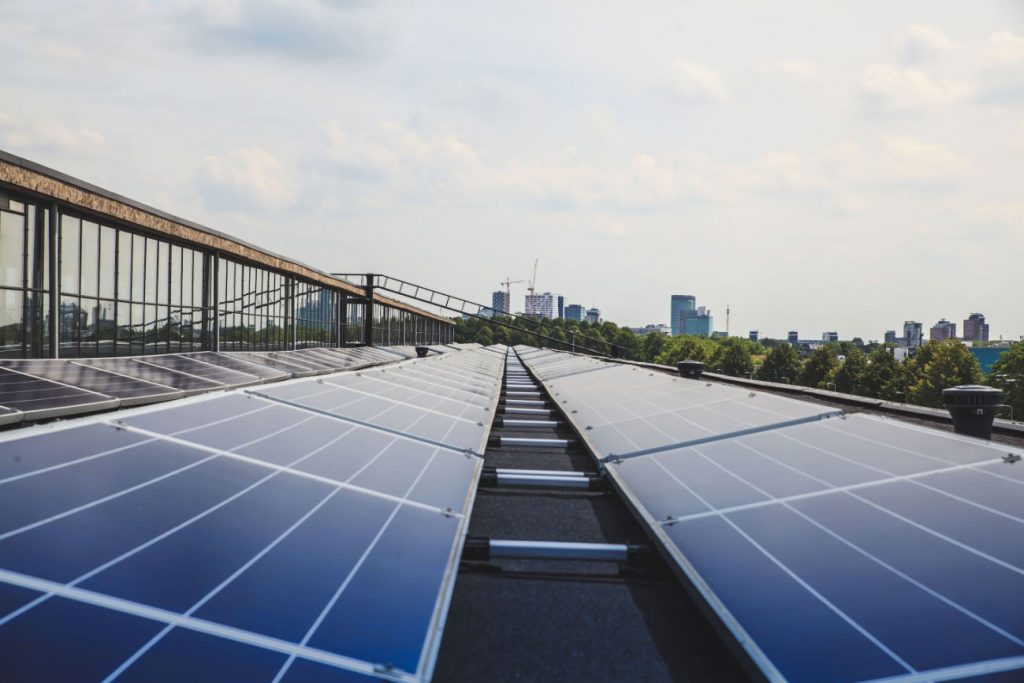 At TotalEnergies ENEOS, we help companies and organisations build effective and efficient solar systems, allowing them to better achieve their net-zero goals.
One such example is our solar module solutions done for PT Indo Kordsa that help to maximise their existing facilities for renewable power generation.
You can view the solarization of Indo Kordsa in Indonesia by TotalEnergies Renewables Distributed Generation here.
To learn more about our business and how we can help with your solar system solutions, check out our free brochure, or contact us directly for more information.