Electricity tariffs in Singapore rose by 8.1% in the third quarter of 2022. Surging prices in the wholesale market has seen 6 electricity retailers exit the Singapore market between October and December 2021. The global energy crunch has increased electricity bills for local SMEs by 3 to 5 times, with more expected to be hit this year as contracts under old rates expire.
Singapore's electricity tariffs fluctuate widely, in line with the price of imported fossil fuels.
Installed Power Capacity (2021)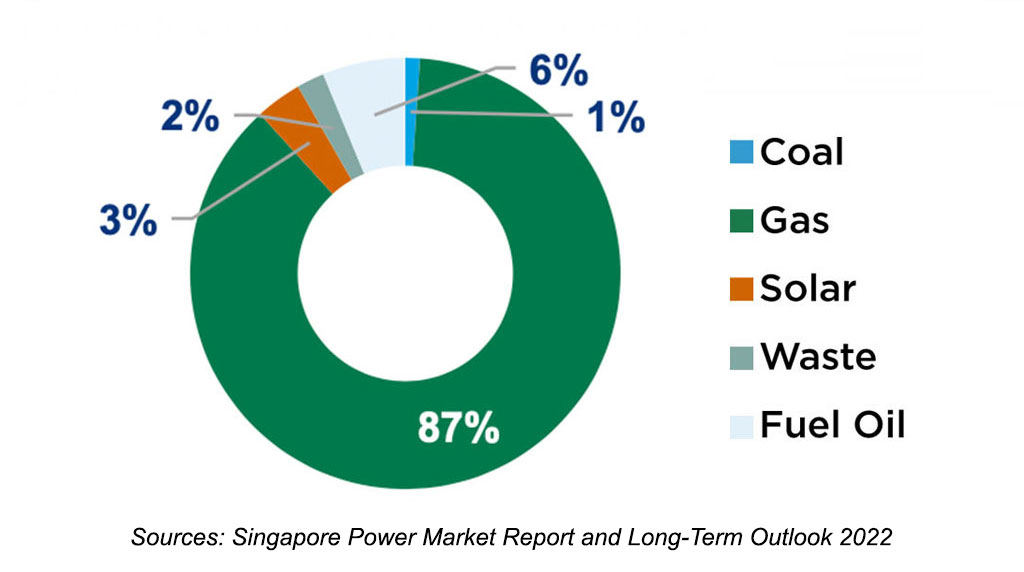 Generation comes mostly from gas/LNG, which caused the wholesale prices to almost double in 2022
Demand will grow by 2.2% a year in 2022-26
Solar expected to account for more than 70% of the new capacity additions over this period
Average Electricity Prices, (Industrial User)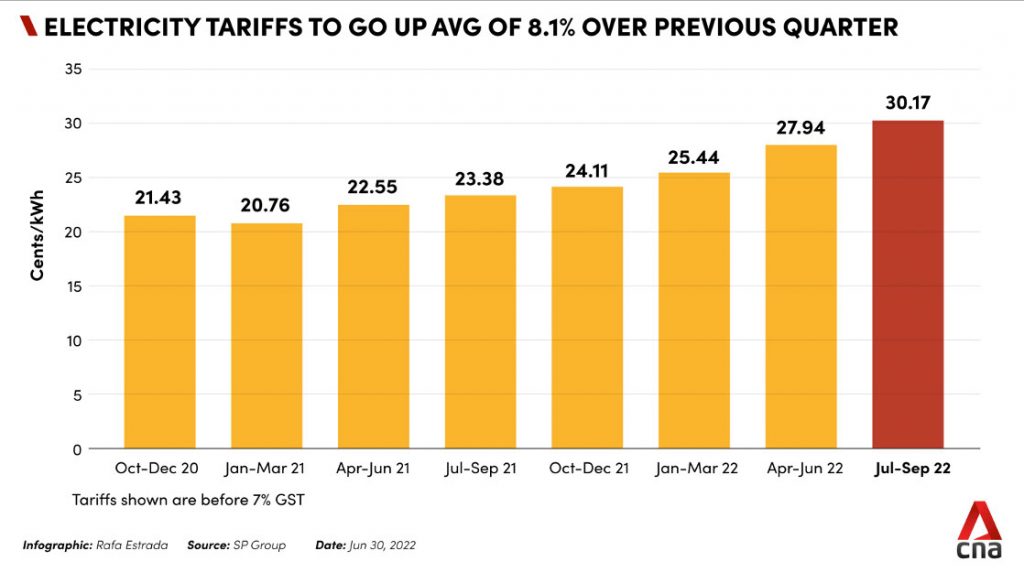 After dropping in line with lower fossil fuel prices in 2014-16, market-based tariffs have resumed their upward trend
Currently: 22 US cents/kWh
Renewables imports have started in 2022, with 100 MWp of capacity supplied from Laos
Government Lead Initiatives:
Singapore Green Plan (2021) targets for 2030
Increase solar energy deployment by five-fold to at least 2 GWp, which can meet around 3% of our 2030 projected electricity demand.
200 MW of energy storage systems deployment beyond 2025, which can power more than 16,000 households a day.
Best-in-class generation technology that meets heat-rate/emissions standards and reduces carbon emissions.
Since 2014, net-metering scheme allowing electricity consumers (both residential and non-residential) to sell excess electricity from their rooftop PV systems to the grid. The amount paid for excess energy is the "nodal price" i.e. price at the node (physical location in the grid).