Electricity tariffs for commercial & industrial segment has been increasing more than around 3% (annualized) since 2006, pushing up costs for businesses.
Solar power can help you hedge against this inflation and give you an edge over your competitions. Reach out to us to find out more about our Zero Capex solution.
Malaysia's Energy Sector Overview
Installed Power Capacity (2021)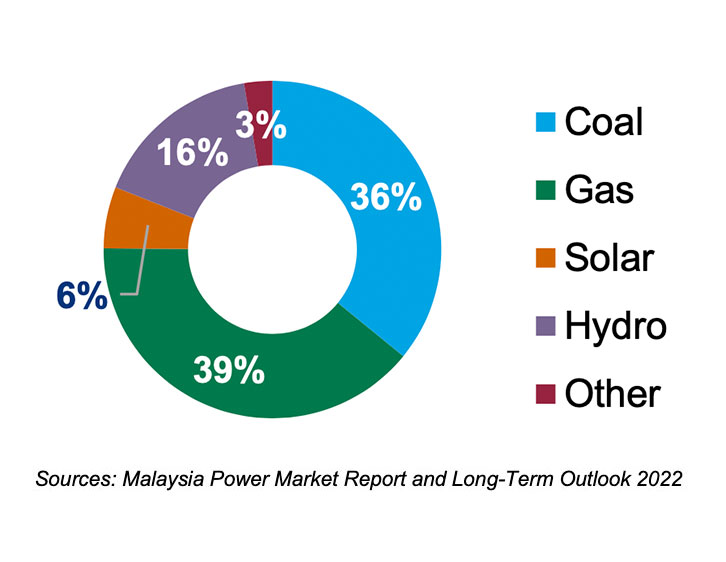 Electricity demand growth forecast: 4 – 5%
Electrification rate : 98.22% (2014)
Interconnection with Singapore and Thailand, electricity trade is limited to 75GWh of imports and 45GWh of exports.
Average Electricity Prices (Industrial User)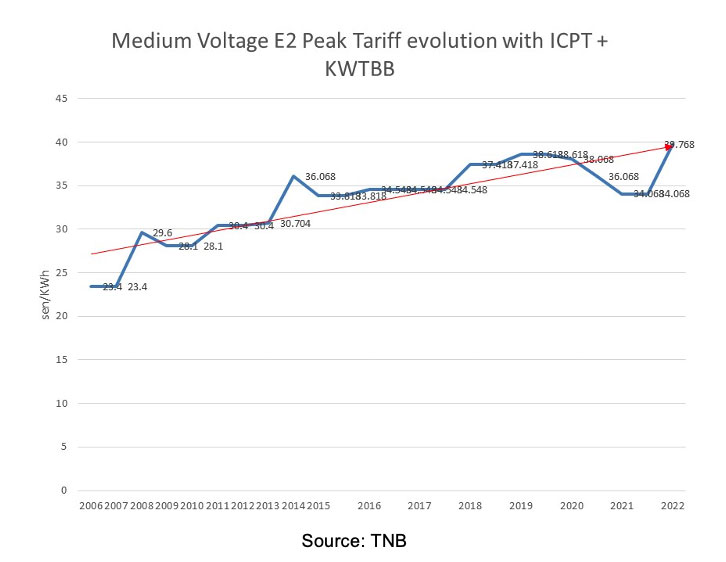 TNB E2 medium voltage tariff is 0.355 + 1.6% KWTBB + ICPT (3.7 sen)
0.398 MYR/kWh landed cost (2H 2022)
Imbalance Cost Pass -Through (ICPT) mechanism allows for TNB to reflect changes in fuel and other generation-related costs in the electricity tariff
Government Lead Initiatives:
Renewable Energy Sources targets: Achieving 31% of Renewable Energy (RE) capacity mix by 2025
Reduce GHG intensity of GDP by 45% by 2030 as compared to 2005
Net-metering scheme of 500MW fully subscribed in 2020. Additional quota of 600MW (C&I) and 200MW (residential & government) quota was released in 2021 for application up to 2023.
600MW of Virtual PPA quota was released in Nov 2022 to further increase the supply of green electricity supply.