TotalEnergies Renewables Distributed Generration Asia Pacific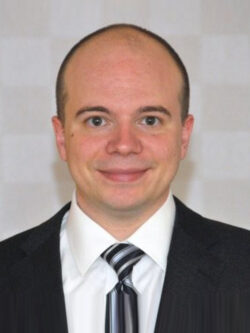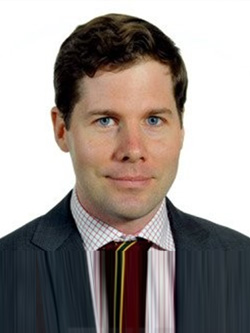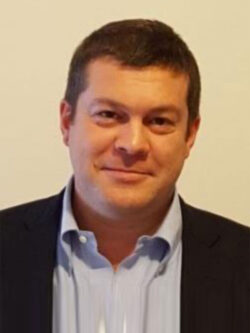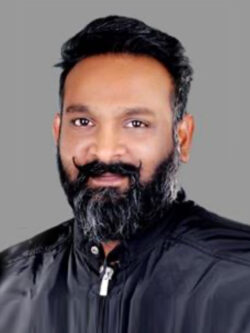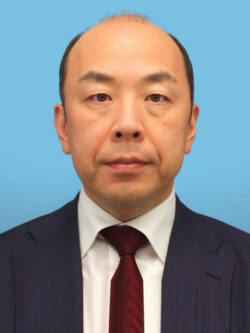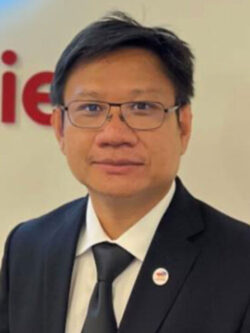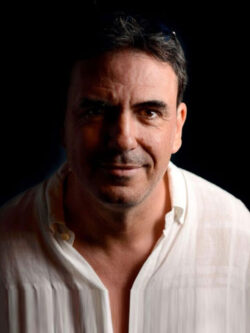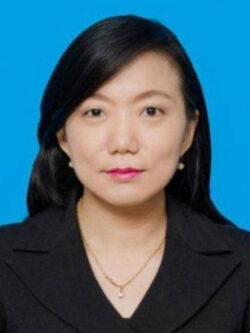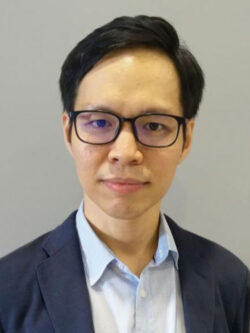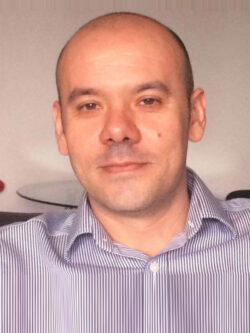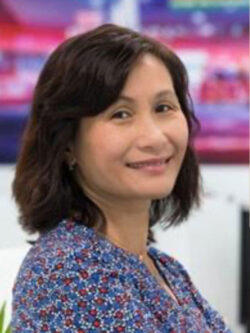 Chief Executive
Officer Asia Pacific
Gavin Adda
Gavin Adda is the CEO of TotalEnergies Renewables Distributed Generation (DG) Asia Pacific and Co- Chairman of the Sustainability Committee at the European Chamber of Commerce, Singapore.
Over the last few years, Gavin has founded several start-ups in the renewable sector. This includes one of the largest developers in India, now partly owned by Shell. More recently, he sold his start-up to create TotalEnergies Renewables DG for Asia.
At REC Solar, one of the largest, non-Chinese solar panel manufacturers, he ran several business functions including Business Development, Investor Relations, Marketing and Corporate Communications. He launched a corporate turn-around, re-focusing the company on the DG sector and sold the company to ChemChina for USD 640m (the largest solar M&A deal in '15).
Previously, he had various management roles in Samsung Group. This included developing, constructing and financing a USD 1 Bn portfolio of solar projects and launching a JV with one of the largest, independent solar developers in the US.
Gavin has an MBA from INSEAD and a Master's Degree from Cambridge University.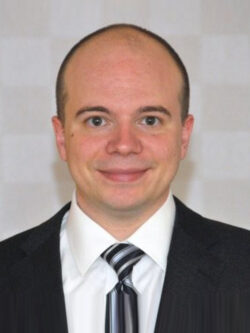 Chief Operating Officer
Asia Pacific
Geoffrey Jahnke
Geoffrey Jahnke is the COO of TotalEnergies Renewables Distributed Generation (DG) Asia Pacific.
Prior to joining TotalEnergies, Geoffrey has extensive experience as the COO at Enfinity DG. He set up operations for DG solar business in four countries; sourced and negotiated $25 million equity investment in DG solar platform from leading investment bank.
As the COO at Cleantech Energy, he industrialized the company's operations, creating robust processes and implementing scalable systems; sourced and closed equity and debt funding for solar projects.
He was previously the Head of Corporate Development for Samsung Engineering & Construction group, responsible for inorganic growth, strategic partnerships, and project investments in power and infrastructure. Other experience includes investor relations & strategic intelligence at the California-based utility Pacific Gas & Electric.
Geoffrey has a BS in Electrical Engineering from the University of Illinois and an MBA from Dartmouth College.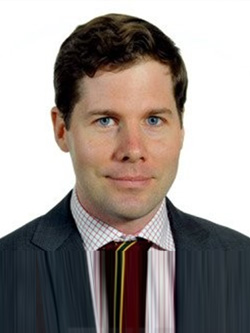 Business Development Director
Asia Pacific
David Beattie
David Beattie is the Business Development Director of TotalEnergies Renewables Distributed Generation (DG) Asia Pacific.
Prior to joining TotalEnergies, David was the Founder and CEO of a segment leading eCommerce business in Singapore.
He had gained 10 years of experience as a Civil Engineer and Project Manager in the infrastructure and natural resources industries in multiple geographies. With his Investment Development role at Rio Tinto, Australia, he led the divestment process of a $1bn coal asset. He worked for the Investment Development at Oyu Tolgoi, Mongolia, developed the business case and led the initial construction of a mining accommodation and services hub with a planned population of 35,000. He was previously a Project Manager with Urban Infrastructure at Jacobs Australia, led the development of three greenfield mining accommodation villages in remote Australia with a combined capacity of 4,500.
David has an MBA from INSEAD and a Bachelor Engineering (Hons) from University of Queensland.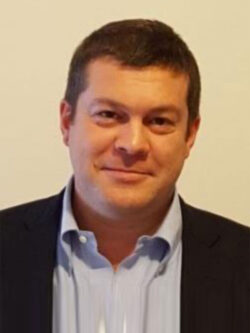 Head of Sales
South-East Asia
Lorenzo Mancini
Lorenzo Mancini is the Head of Sales South-East Asia of TotalEnergies Renewables Distributed Generation (DG) Asia Pacific.
Lorenzo has extensive experience in renewables and energy storage field matured over 15+ years spent in the Asia Pacific region. Prior to joining TotalEnergies, Lorenzo was GM/Sales Director APAC for FIAMM/HITACHI CHEMICAL, a leading player in the batteries and energy storage space for renewable, telecom and UPS applications, based in Singapore.
Prior to that he was living and working in China whereas Deputy GM in charge of Marketing & Sales – Koerber Engineering Shanghai he successfully managed the development and launch of a range of German capital equipment machinery specifically tailored to Chinese market requirements.
Lorenzo has earned an MBA from SDA Bocconi and a Bachelor Degree in Electrical Engineering from University of Padua.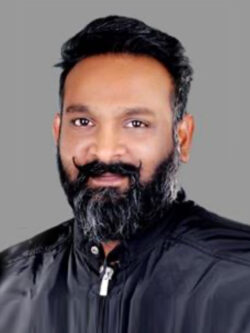 Vice President
Indian Subcontinent
Rohit Kumar
Rohit Kumar is the Vice President of TotalEnergies Renewables Distributed Generation (DG) for India.
Rohit is a seasoned industry veteran with over 23 years experience with over 13 years in the solar industry, having rich and varied experience from working in companies specializing in Manufacturing to EPCs, thus giving him a 360-degree overview. The prominent ones being Wipro Eco Energy, Moser Baer, Delta Electronics, Eaton Electrical, etc.
In his last assignment with REC, one of the largest, non-Chinese solar panel manufacturers and one of the technology companies in this space, Rohit was responsible for establishing REC as the largest European modules brand in India with over 500MW+ install base in India at the same time expanding footprint into Sri Lanka, Bangladesh, Pakistan and parts of Middle East & Africa.
Notable achievements at REC being USD 115m revenue between 2016-2018 establishing REC as in top #3 module brands in C&I market during this period leading to him receiving CEO award for Customer Excellence at REC in 2017.
Rohit has a bachelor's degree in Electrical Engineering from NIT, Rourkela (India).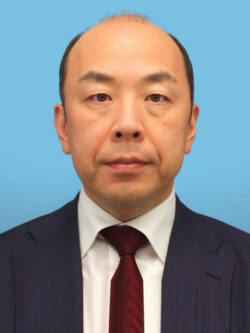 Sales Director
Japan
Kento Nakai
Kento is a Japan Sales Director for TotalEnergies Renewables Distributed Generation (DG), where he heads up B2B solar solution business in Japan.
He has 15+yrs hands-on experience and abundant network in renewables and energy solution business. He has walked though 100+ industrial and commercial sites to help clients solve energy issues.
Prior to the services in the renewables and energy solution business, he was a business risk professional at leading consulting firms.
He earned an MA degree in environmental policy from Monterey Institute of International Studies, USA, and a BA degree in economics from Osaka City University.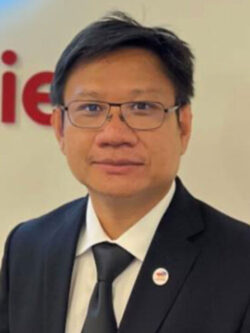 Country Head
Thailand
Khomson Khenyotha
Khomson Khenyotha is the Thailand Country Head for TotalEnergies Renewables Distributed Generation (DG). He has more than 15 years of experience in renewables energy and energy storage field.
Extensive experience in Solar Power business cover across side of business aspect from PV module, Engineering Procurement and Construction of Solar plant, Investment and Development of Solar Power projects. Developed more than 150MW solar PV project in Thailand including ground-mounted solar, floating solar and rooftop solar.
He successfully implement battery backup and UPS system for projects Nam Thuen – Lao, Yentagun Platform – Myanmar and Airport Rail Link – Thailand.
Khomson has a Bachelor degree in Electrical Engineering from KKU and MBA from National Institute of Development Administration – Thailand.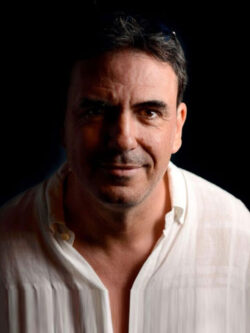 Regional Sales Director
Cambodia & Taiwan
Richard Pullen
Richard is a Regional Sales Director for TotalEnergies Renewables Distributed Generation (DG).
He has extensive knowledge of appropriate and renewable energy technologies linked to business creation, development, and operational management.
Having worked for large multinationals, governments, and non-profit organisations. He has a proven track record delivering greenfield startups, and taking multifaceted projects from the conception, implementation, right through to being fully operational.
He has over 25 years of international project management experience, with 15 years working in renewable energies.
Richard joined TotalEnergies Renewables DG in 2018 as Sale Director for Cambodia but has been responsible for overseeing TRDGs growth into new markets within APAC, such as India, Taiwan and South Korea.
Richard also introduced and executed TRDG's first renewable hybrid project, which he has a keen interest in.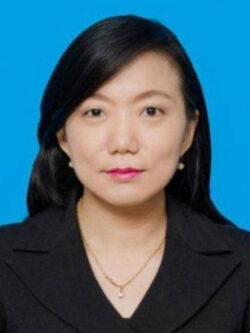 Sales Director
Indonesia
Ratna Muntiowati
Ratna Muntiowati is Sales Director of TotalEnergies Renewables Distributed Generations for Indonesia, leading a team for developing solar PV for Commercial and Industrial sector.
Ratna has been working in Energy sector, focusing for B-to-B business in her 20+ years of career. Starting working in Agip's refinery (ENI group) in Indonesia in in early career for 5 years, Ratna then moved to TotalEnergies till now.
With TotalEnergies, Ratna had worked in several roles, from Operations, HSE and Sales, for Lubricant, Fuels and Special Fluids. Prior to joining TotalEnergies Renewables, Ratna was responsible for developing new business area for Special Fluid and Fuels; which brought new revenue line for TotalEnergies successfully. The success opened the opportunity for her to stepping in Renewables Energies in 2018
Ratna has earned her MBA degree from AALTO University and SBM ITB; and Bachelor Degree in Chemical Engineering from University of Surabaya.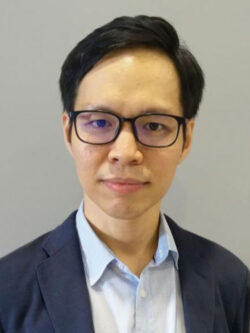 Sales Manager
Malaysia
Yan-Lam Tong
Yan-Lam Tong is the Malaysia Sales Manager for TotalEnergies Renewables Distributed Generation (DG). He has over 10 years of experience in the renewable energy industry including solar, biomass and municipal solid waste power generation.
Previously at Ditrolic Energy, he spearheaded the Business Development department and expanded the company's footprint across Southeast Asia. Yan-Lam led the development of the company's first solar PPA deals with UTAR & Royal Selangor in Malaysia as well as overseas with Singtel (Singapore) and Gaisano malls (Philippines).
He led the Large-Scale Solar 2 (LSS2) bidding in Malaysia with 3 successful bids as well as the project development stage for the 73MW utility scale solar project for Ditrolic in Bangladesh, the first for a Malaysian company in the country.
Yan-Lam has a Bachelor degree in Civil & Environmental Engineering from National University of Malaysia.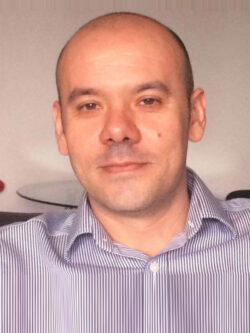 Sales Director
Philippines
Sandro Bruni
Sandro Bruni is the Sales Director of TotalEnergies Renewables Distributed Generation (DG) for the Philippine Market.
Sandro has extensive experience in renewables field matured over 12 years spent in the Europe, Singapore and Philippines. Prior to joining TotalEnergies in 2018, Sandro was the Sales Director Philippines for Phoenix Solar, a leading EPC player with operations in Europe, USA, Middle East and South East Asia.
Before moving to Asia in 2013, Sandro worked as Project Manager for innovative research projects at Sardegna Ricerche Institute, in Italy.
Sandro holds a Master's Degree in Economics, earned in 2000 at Universita' di Cagliari.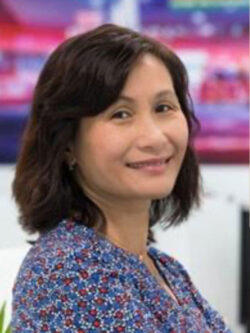 Sales Director
Vietnam
My Hanh Nguyen
My Hanh Nguyen, Sales Director TotalEnergies Renewables DG in Vietnam
Joining TotalEnergies since 1994 in Marketing & Services branch, My Hanh had been involved in many projects to start up TotalEnergies' activities in Vietnam (Lubricants and LPG).
In 2006, My Hanh moved to TotalEnergies' regional office in Singapore in charge of Regional Communication. Back to Vietnam in 2010, My Hanh had been appointed as VP HR & Communication. She took part in M&A and play a key role in organisational restructure process.
In 2019, she moved to LPG business and took over Managing Director of a Joint-Venture Company, Elf Gaz Danang, in the Centre of Vietnam.
In 2022, My Hanh moved to Renewable Energies, in charge of growing solar energy business in Vietnam that contributes to better energies and sustainable development of Vietnam.