Solar energy today is one of the biggest sources of renewable energy and is used globally as a major power source from the United States to Asia.
Solar PV generation is poised to exceed 1,000 TWh in 2021, up a record 22% and according to Wood Mackenzie, Asia Pacific solar PV capacity is slated to triple to 1,500 GW by 2030.
How Solar Energy Works & Why It Is Here To Stay
Solar energy is mainly harnessed through the use of photovoltaics (PVs) that allow particles of light to knock away electrons from atoms – creating electricity in the process.
As the world transitions more towards renewable energy sources, solar power stands out from the rest due to certain key advantages they have, making countries both modern and industrialising, choose it as a long-term energy solution.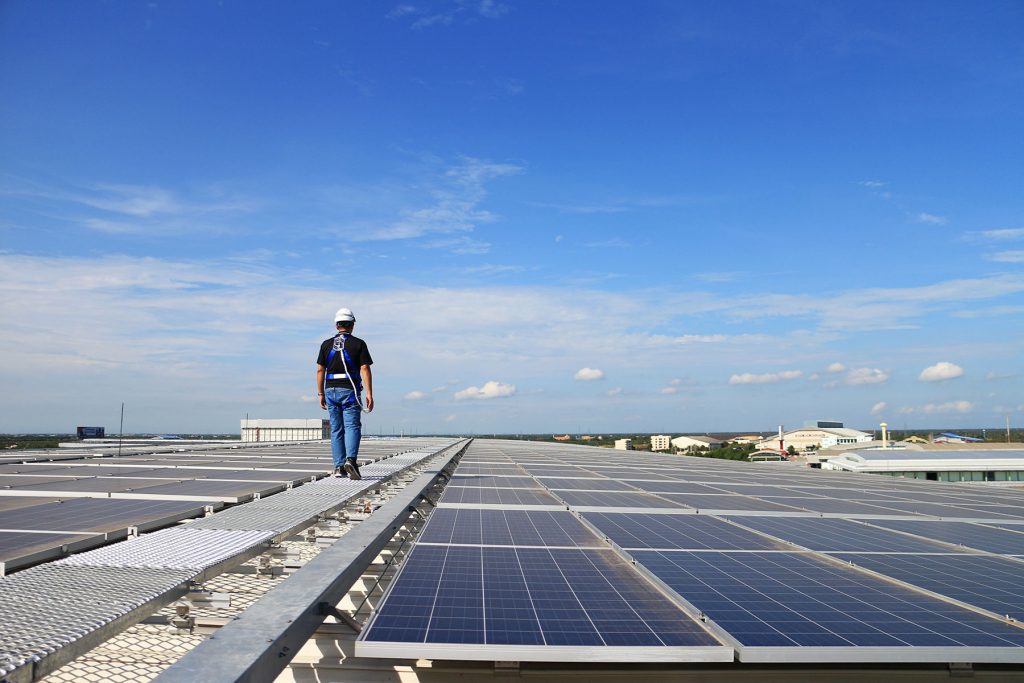 At TotalEnergies ENEOS, we help companies build effective and efficient solar systems, minimising the cons while maximising the pros.
Discover how TotalEnergies has reached the 100 MW Milestone in Southeast Asia and the companies we have helped.
To learn more about our fully-integrated no-CAPEX solution and how we can help your business, click here, or contact us directly for more information.